SRAMxNOTCHAS 2019 WRC water bottles (bidons)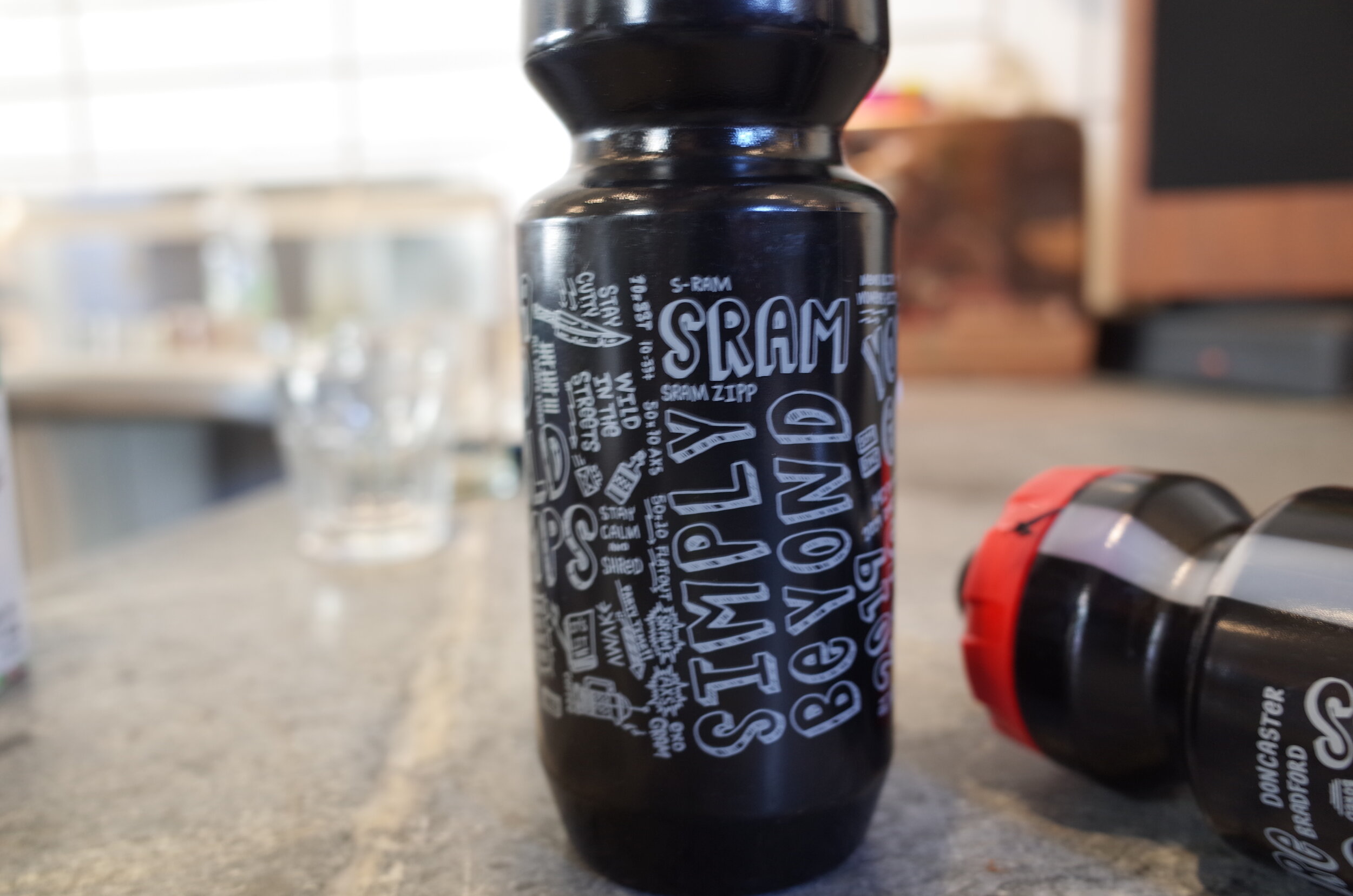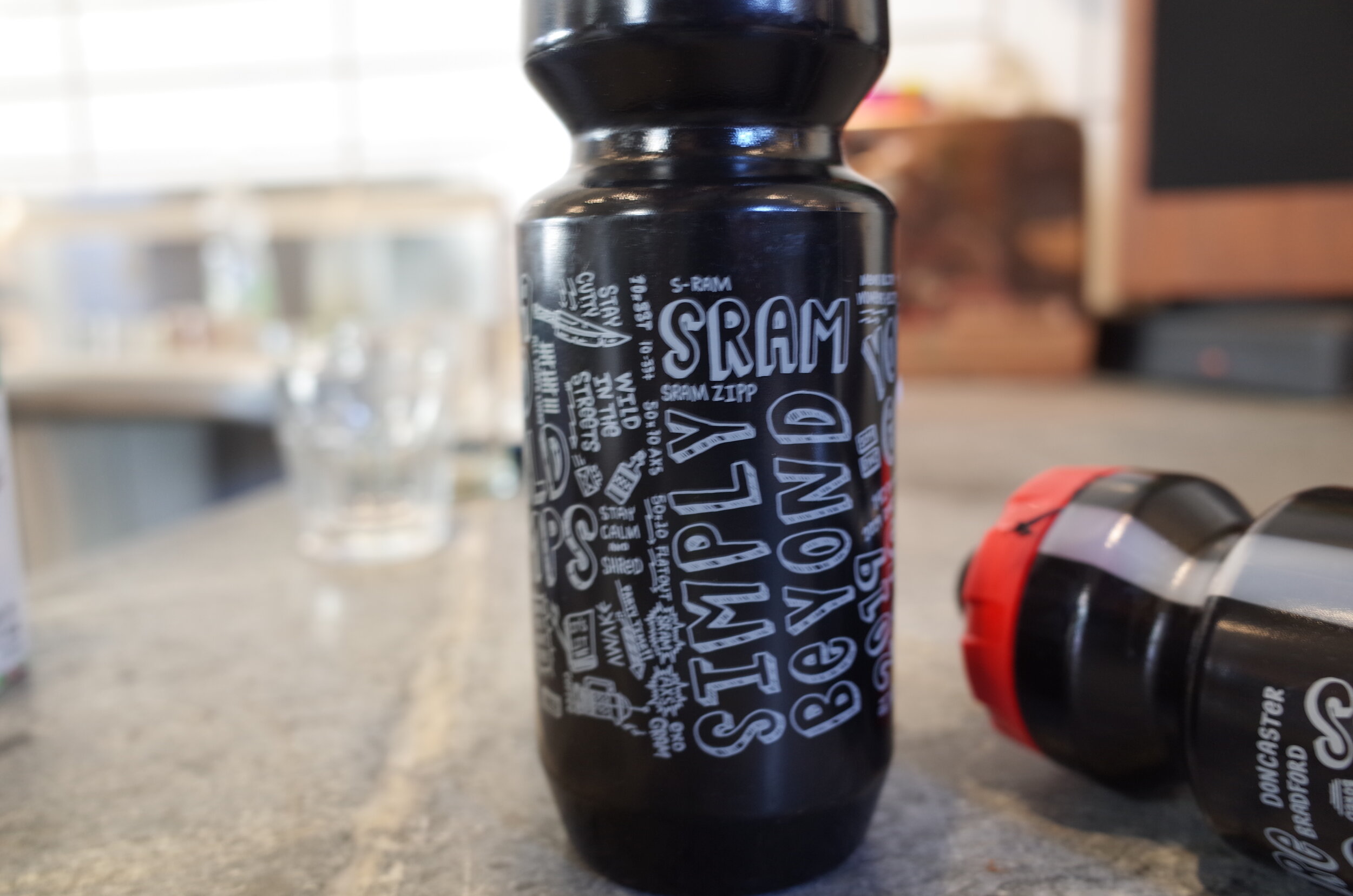 sold out
SRAMxNOTCHAS 2019 WRC water bottles (bidons)
Earlier this year I went to the UCI Road World Championships in Yorkshire England with SRAM and a few good artist friends to run an art studio.
Each Artist designed a capsule collection for the studio.
This was my bottle (bidon).. there may or may not have been a wayward official of some kind that had an issue with some of the words on the bottle..so there were a few of these left over at the end of the event!
A portion of the proceeds from this bottle will go to The World Bicycle Relief Fund to help mobilize people through the power of bicycles!!
Bottles are 22oz Purist bottles.
only 28 of these are for sale.. so when they gone they gone!